Yoga for Teens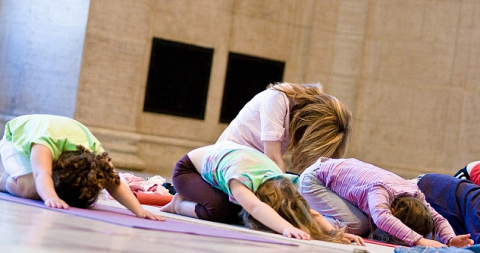 Students learn to love themselves and find peace.
​Yoga is the place where I can go to let everything just roll off my shoulders and not worry about it.  It is the feeling of contentment with myself, a place where judging and stereotypes are nowhere to be found.  Yoga is the place where I and I alone, can truly concentrate on myself and no one else around, because finding my own inner strength is what really matters.
Hannah Carmichael
I remember the first day I did yoga; there was something about it that caught my interest. I was never someone who enjoyed or excelled in sports and I am very fortunate that I have found something that has similar and even more physical benefits as regular sports, and is something I enjoy.  It has helped me improve my body strength, mental strength, has showed me how to live a more healthy life and love life.
Erin Jackson